The Hidden Costs of Homeownership
04/01/2020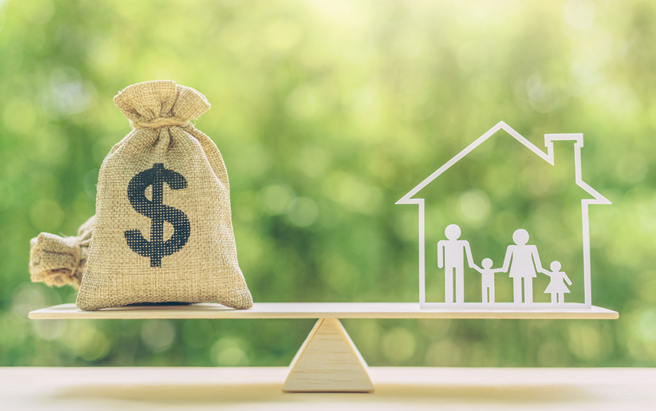 Congratulations! You're ready to buy your first home. You've already saved a bit of money for a down payment, but still need to get pre-approved for a mortgage loan. You may have even already found a few homes online that you're interested in viewing once you find out how much you'll be able to borrow from your lender. You also know that every home for sale has a price tag. So, if you buy one for $300,000, you'll pay your down payment and the remaining amount over a set number of years plus interest, right? Not exactly.
The purchase price is just one cost you'll incur when you become a homeowner. There are a variety of "hidden costs" you may not be aware of until you're already in the middle of house hunting and contract negotiations, including inspection costs, closing costs, and the commission paid to the real estate agent or broker who assists you throughout the homebuying process. Before getting too deep into the homebuying process, it's important to have an idea of what you can realistically expect to spend before finding and falling in love with your dream home.
Loan Origination Fee
The lender who processes your mortgage loan application will charge a loan origination fee. Though the amount of this fee will vary based on the amount of your mortgage loan and the specific lender you work with, you can expect to pay between 0.5% and 1% of the total value of your mortgage.
Inspection Costs
Before you fall in love with the perfect home and make an offer, it's important to have the home inspected. A typical inspection will cover the condition of the home's heating and central air conditioning systems, plumbing and electrical systems, the foundation and structural components, and the ceilings, floors, walls and windows. Moving into a home without first having it professionally inspected could cost you thousands in repairs down the road if you're uninformed about its overall condition. General inspections typically cost several hundred dollars, but can quickly cost more if you have the home inspected for additional issues, including mold, radon testing, or infestations.
Earnest Money
Think of earnest money as a security deposit. It lets the seller know that you're serious about the offer you've made on their home. The earnest money is given to your realtor or broker, and is then kept in escrow (a secure holding account where important items are kept safe until a transaction is closed) until the purchase is finalized and you become the new homeowner, at which time it is then put towards either your down payment or the closing costs. Typical earnest money deposits range from $500-$2,000.
Private Mortgage Insurance
In the event you default on your home loan, private mortgage insurance (PMI) premiums protect your mortgage lender. You can expect to pay these premiums until you own 20% of your home, and costs range between 0.5% and 1% of the entire loan amount on an annual basis. So, in the example of your $300,000 home, you could expect to pay up to $3,000 per year in PMI premiums.
Closing Costs
A variety of fees make up your closing costs, including notary fees, title insurance and recording fees, and will be paid at the end of the real estate transaction. You can expect these costs to range between 2% and 5% of the value of your new home.
Commission
The real estate agent or broker who assists you throughout the homebuying process will make a commission off of the transaction, which is typically 5-6% of the home's final sale price. If the agent or broker is both the listing agent and the buyer's agent, they will receive the full commission. Otherwise, the commission will be split between the listing agent and the agent you chose to assist you with the transaction, and covers the cost of the services rendered in showing you homes, drafting contracts, submitting offers and handling all aspects of the transaction.
Maintenance Costs
If you've previously rented, chances are likely that many maintenance issues were take care of by your landlord or the property management company. With homeownership, however, comes additional upkeep costs, including higher heating and cooling bills (assuming you're buying more square footage than you had when you rented,) landscaping costs, sprinkler system maintenance, and the cleaning and upkeep costs of having a pool or hot tub. Knowing that you can comfortably afford these new costs, in addition to your monthly mortgage payments, PMI premiums, and other miscellaneous costs prior to purchasing will ensure that you find a home you love that's still within your price range.
Navigating homeownership and the associated costs, especially for first time buyers, can be tricky. Luckily, working with a reputable real estate company and a knowledgeable mortgage lender can make the homebuying process smooth sailing from start to finish. Valley takes a personalized approach when the time comes to apply for a mortgage loan. Stop into your local branch or apply online today, and let us help you get into your dream home this spring!
View all posts