Online Banking
Apply for a Loan
It just takes a few minutes!
Auto Loan Special
Rates as low as 3.74% APR*
We're offering a special auto loan rate to either purchase a new or used vehicle, or refinance your existing auto loan through a different lender over to Valley
The New Year is a Time for New Beginnings!
Platinum Visa® Credit Card
If you've got holiday debt that's causing you some regret, we can help! Transfer your high interest balances over to a Visa® Platinum Credit Card.
Scholarships Available
FOUR different scholarships to choose from: traditional student, non-traditional student, high school student in Cody, WY and high school student in Gallatin County, MT.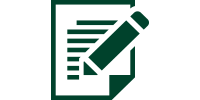 Valley Blog
Check out our new blog and get our latest news, financial tips and more!

Payment Saver Program
Are you looking for low monthly payments on your next vehicle, but don't want all the drawbacks of leasing?

Home Loans
With rates at an all time low, now is the perfect time to refinance or purchase a home!