Online Banking
Apply for a Loan
It just takes a few minutes!
CARDVALET®
Manage your debit card like never before!
CardValet® helps you control and monitor your spending, sends you alerts as transactions happen in real time and gives you the ability to turn your card "on" or "off," whenever or wherever you need to.
Reward Yourself
w/ a Rewards Checking Account
Our Rewards Checking Account pays a generous 2.50% APY* if qualifications are met along with up to $20 in ATM fees refunded every month. Qualifications are easy to meet.
Ready to get rewarded?
Earn points on your purchases. What do your points get you? You choose! Event tickets, electronics, airline tickets - the list goes on and on.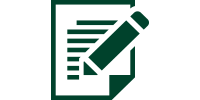 Valley Blog
Check out our new blog and get our latest news, financial tips and more!

Payment Saver Program
Are you looking for low monthly payments on your next vehicle, but don't want all the drawbacks of leasing?

Home Equity Loans
Turn the roof over your head into affordable financing — and use it for all kinds of personal needs.