The Credit Union Difference
10/01/2019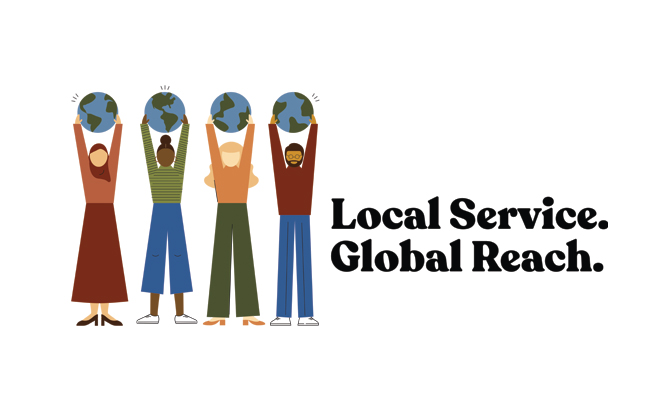 On October 17th this year, credit unions around the world will celebrate International Credit Union Day. Since 1948, the holiday has been recognized on the third Thursday in October in honor of the credit union movement's history. Serving the needs of their respective members, credit unions bring financial empowerment to the community through their low rates, membership-driven culture, and community-focused values.
The first official credit unions opened in Germany in 1849 with the goal of saving poor workers in urban areas from turning to loan sharks for financial help. By 1909, St. Mary's Cooperative Credit Association opened and became the first United States credit union in Manchester, New Hampshire. Over the next several decades, credit unions continued to grow in popularity throughout the Great Depression, both World Wars, and the start of the Vietnam War. By 1969, more than 23,000 credit unions operated across the United States, but due to acquisitions and mergers over the years, there are currently around 6,000 in operation today.
Personalized customer service, free checking and savings accounts, and loan flexibility are just a few of the benefits that our members enjoy when they choose to bank with us. Since 1949, Valley Credit Union has proudly served members within the Big Sky Country area, which currently includes branches in eleven counties across Montana and Wyoming. Banking with us ensures that you experience friendly and professional customer service each and every time you step into a branch, visit an ATM, or speak with us on the phone. Our Rewards Checking account includes nationwide ATM fee refunds and no monthly service charge, while members with our Rewards Savings account earn competitive rates for simple, every day banking. Our lending services offer a wide range of financial terms that are uniquely tailored to each member's individual needs, and profits generated are returned to our members in the form of high rates on deposits and low interest rates on loans. Beginning October 15, Valley will offer a special auto loan rate of 3.49% APR* to those either purchasing a new or used vehicle, or refinancing their current auto loan through Valley. Stop into your local branch today to learn more about this special!
To further celebrate International Credit Union Day, Valley will join other credit unions across Montana to give our time and services to our local communities throughout the month of October. Last year, we all exceeded our goal of serving 3,000 hours by logging a total of 3,990. This year, the goal has been upped to 4,500 hours. Starting October 1, any hours you spend babysitting, coordinating events, or volunteering at schools, libraries or hospitals can be logged by visiting the Giving Time website. There's no better way to show your community some love than by giving back to it!
We hope you'll join us this month as we celebrate the history of credit unions, the work they do for our communities, and the members who help make it all possible.
View all posts