10 Annual Expenses You Can Start Saving for Now
01/27/2022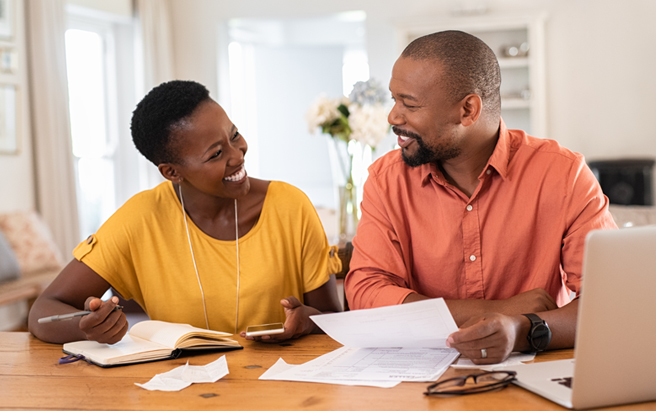 When we think about expenses, the first thing that comes to mind is our day-to-day payments. Grocery bills, credit cards, and gasoline, for example, are payments that you make often and plan accordingly for. However, there are many notable expenses that only appear once or twice a year. Although they are less frequent, they are equally as important. To help you get a head start on some upcoming spending, here are 10 yearly expenses you can start saving for now:
Special Events
From birthdays and anniversaries to weddings and baby showers, these occasions can get pricey for everyone involved. Whether you are hosting or simply attending, there may be significant gift, travel, attire, and preparation costs. Luckily, these events are typically planned months in advance, giving you plenty of time to prepare. If you already have some events on the calendar, start planning (and saving) now.
Vet Visits & Vaccinations
Unlike special events, annual vet visits generally aren't something you look forward to. While your pet's checkup may be months away, you can start saving for the visit now to help yourself out later in the year when these expenses come to fruition.
Medical, Dental, & Vision Appointments
Health appointments are another expense you may have in the next few months. If you have health or dental insurance, make sure you have a comprehensive understanding of your coverage to know how much you can expect to pay this year.
Miscellaneous Membership Renewals
Membership renewal deadlines can be fairly random, depending on when you originally started your membership. Make a list of your memberships to figure out the date, the cost, and the value they are providing you. Many memberships have automatic renewal, so if you want to cancel, plan accordingly.
Vacations
Do you have any big trips planned this year? Even if you've already booked your flight and hotel room, there are still many vacationing expenses you can start saving for, such as food, entertainment, and additional transportation costs.
Auto Maintenance & Registration
These costs are very dependent on your personal timeline. You may need new tires on your car this year, or maybe you only need an oil change in a few months. Also, don't forget about your vehicle registration and insurance renewals.
Housing Maintenance
Besides the typical mortgage/rent payments and utility bills, there are other general maintenance costs to keep in mind. For instance, services such as plumbing, pest control, lawn care, and roof repair can be easily forgettable, but expensive.
Unexpected Expenses
This is a very broad category, but possibly one of the costliest. You may not be thinking of saving for an unforeseen accident that may or may not happen months from now. However, events such as speeding tickets, broken technology, car accidents, and sudden health changes can happen in the blink of an eye and be extremely costly. Put aside funds for things you can't predict. If you are interested in starting an emergency savings account, Valley's Stash Savings is safe, easy, and offers competitive dividends!
Seasonal Expenses
Seasonal expenses such as summer day care, back to school shopping, season tickets/passes, and holiday gifts have a way of sneaking up on you. In many instances, you must prepare for them months in advance. Season tickets for your collegiate football team will be available sooner than you think— start saving now!
Personal Care
These essential costs often come in small amounts throughout the year, making them easier to overlook or dismiss. Things such as haircuts, new clothes, and hygiene care add up quickly as the year goes on.
How to Plan
With this list in mind, here are a few ways you can plan for your 2022 expenses.
Take a look at your past transactions. Figure out how much you've spent on each category in the past to give yourself an estimate on this year's costs. Also, keep track of past deadlines and dates to create an approximated timeline for the year. Valley's free mobile banking is a great way to easily keep track of your past transactions.
Decide which costs are highest priority. You may not be able to save for all of these expenses at the same time. Decide which expenses are most important and focus on those.
Leave wiggle room to prepare for cost changes. While it's great to estimate possible expenses and plan accordingly, you don't want to be too strict on the amount set for each. Be prepared for costs to be higher or lower than the previous year.
Saving for annual expenses is important, but it doesn't have to be difficult. In fact, you can earn monthly rewards with your everyday transactions. Valley's FREE Rewards Checking is a great and easy way to earn cash rewards on purchases you are already making. Make your money go even further this year and get started today!
View all posts