College Expenses to Budget For
07/29/2021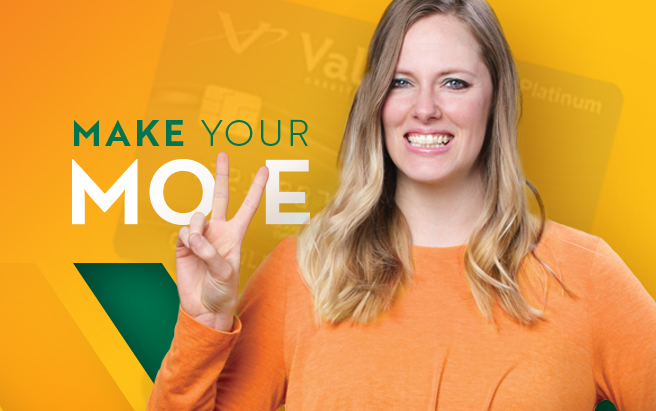 Going to college is a rite of passage for many recent high school graduates— it signifies growing up and reaching a new level of independence, as well as the opportunity to explore your identity, your passions, and who you want to be as you enter early adulthood. However, this all comes at a price, and a steep one at that.
The average cost of attending a four-year, public university for in-state students is a whopping $25,615 per year, while those who attend a private university can expect to pay upwards of $53,949 each year. With such high costs, (that increase by about 6.8% annually) it's more important than ever to have a financial plan in place, both for the long-term and for a smaller-scale budget to help you navigate and track your spending while you're in school.
First and foremost, it's important to have a conversation with your parents about the bigger picture. Are they helping to finance your education? Will they be taking out any Parent PLUS loans? Who is responsible for funding the room and board/dorm or apartment items, text books, and other miscellaneous necessary supplies? By establishing early on how these larger, annual purchases will be taken care of, you can focus on what's important during the short-term— pursuing your degree.
Something to consider for helping finance smaller purchases is a credit card, but only if used responsibly. If you're newly 18, opening a credit card account is a great way to start building your credit and practicing money management on your own— just keep in mind that you'll likely need a parent to co-sign. It's easy to go overboard with a credit card though, and interest can rack up quickly if you aren't diligent with making your payments. It may be helpful to designate your credit card for a specific use, such as emergencies, groceries, or gas to ensure that you don't get too carried away with unnecessary or irresponsible spending. To help you get started, Valley has three Visa® credit card options to choose from, each with their own set of rewards and benefits.
If you aren't living on campus or in an apartment close enough to walk to class, a bike or car may be your only options for getting to and from campus. If your college's town has a free public transportation system with a route that includes your campus, taking advantage of this service could save you gas, car insurance, and parking permit costs every month. Otherwise, you'll need to factor these (along with other miscellaneous maintenance costs) into your budget.
Finally, while the primary reason for attending college is to receive an education and graduate with a degree, you deserve a break from studying! Don't forget to take into account any funds for entertainment, dining out, shopping, fall and/or spring break travel plans, etc. Or, instead of budgeting for these up front, consider setting aside a fixed amount into your savings account every month, giving yourself an "allowance" to help you stay on track with your spending.
While attending college is expensive, it's still a time in many people's lives that they look back on fondly. With a little preparation and planning when each new school year rolls around, you can save yourself the extra burden of worrying too much about the "how" of the financial aspect of pursuing a higher education. If you need help establishing a savings account that yields a return, a checking account that was designed with students like you in mind, or a credit card with a low monthly rate to help you start building credit, stop into your local Valley branch or call us today!
View all posts