Tips to Making Money With a Side Hustle
06/30/2021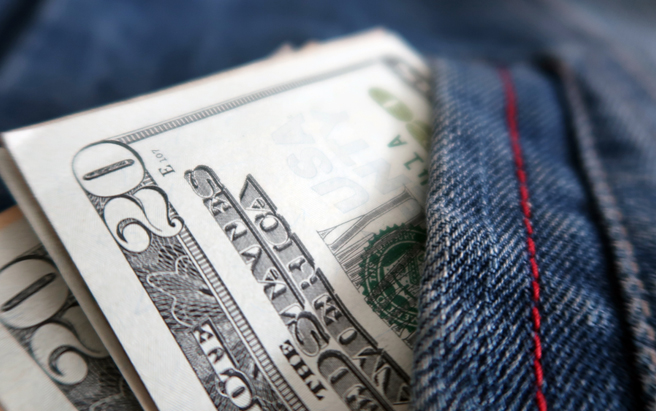 Side hustles have grown in popularity over the past several years. After all, who doesn't like making a little extra money? So far this year, an estimated 1 in 3 people have side hustles, with over 60 million others planning to start one by the end of 2021. So, what makes a side hustle worth pursuing?
For starters, side hustles rely on flexibility. If the need for flexibility and/or time wasn't an issue, in theory, you'd just get a full-time job. Having a side hustle implies that you likely already have a job that provides you with a livable income, but that you are looking to accommodate extra income on the side in addition to your main income source.
It's also important to keep in mind that some side hustles have a larger growth potential than others. For example, starting a blog takes time and is slow going in the beginning, but if you're dedicated to putting in the time it takes to post consistently, the growth potential is very high. Others, however, have little to no growth potential, such as completing online surveys or signing up for free bonus offers. That said, here are four different side hustles that have varying degrees of earning potential and flexibility.
Drive for Uber or Lyft
One of the greatest benefits of ridesharing is that you have the freedom to work whenever you want, on your own terms. Depending on the number of hours you work, Uber offers its drivers vehicle financing and phone bill discounts, while Lyft offers a 401(k) plan and paid parental leave. These benefits may not apply to those working part-time hours, however.
There are also several factors to take into account, such as having the proper auto insurance policy, filing your taxes as an independent contractor, and wear and tear on your vehicle. All in all, ridesharing can be a great way to earn extra cash once you learn the ropes.
Sell Unwanted Items on Facebook Marketplace
Do you have extra furniture items, gently used clothing, or other housewares that are just collecting dust around your home? If so, you may be able to sell them on your city's local Facebook Marketplace to earn some quick cash. You even have the option to buy and sell items across the United States, and all transactions are secure. To read more about shipping and checkout on Facebook Marketplace, click here.
Deliver for DoorDash or Uber Eats
If letting others into your vehicle with Uber or Lyft isn't an option you feel comfortable with, DoorDash and Uber Eats are both great alternatives that still let you earn money on your own terms. Food delivery has been one of the fastest growing trends nationwide, and even more so during the pandemic. One drawback, however, is the inability to completely work whenever you want, as a majority of restaurants are not open 24/7.
Open an Etsy Shop
From unique, homemade gifts to downloadable resumé templates, Etsy is a great place sell your own creations. In fact, 44.8 million shoppers are on Etsy. Generally, niche products sell the best, so if you have a particular skill or product to offer that isn't easily available on a large ecommerce platform, Etsy is a great way to reach those people who are willing to pay for your goods. For more information about getting started on Etsy, click here.
No matter which side hustle you choose, always proceed with caution, never fall for a "get rich quick" scheme, and don't forget to file your taxes accordingly during tax season!* In the end, the side hustle that's right for you depends on what your goals are. Some people may be interested in turning their side hustle into a full-time income down the road, while others may just want to make some quick cash before the holidays or a family vacation. Regardless of your financial goals, allowing your side hustle to become something you enjoy can help you boost not just your wallet, but your mood, creativity, and overall happiness.
* Valley Credit Union is not a tax professional; we recommend you reach out to a tax advisor with any questions.
View all posts