Open Your Eyes to a Credit Union in 2021
02/26/2021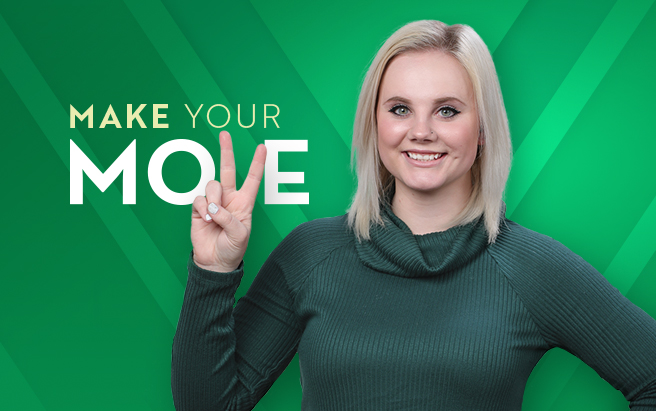 If you're already a Valley Credit Union member, then you know firsthand what separates us from the large banks. Since 1949, we've proudly served members within the Big Sky Country area, which currently includes serving eleven counties across Montana and Wyoming. Our commitment to you, our member, is our main focus. Whether you need a quick approval for an auto loan, an easy way to make deposits on the go, or just a friendly face that remembers you by name when you stop in, we're ready to act fast and serve you as if you're part of the family. Because when you become a Valley member, you ARE family. Still wondering how we're different from the big banks? Keep on reading!
ATM Fees
While it's true that many banks generally have more locations and ATMs available than credit unions, this doesn't mean you won't be able to access your money if you're away from home. Valley is part of a CO-OP network that provides fee-free ATMs nationwide. With Valley's Rewards Checking Account, you'll enjoy up to $20 monthly in refunds on ATM fees nationwide, as well as competitive dividends on your balances if qualifications are met. To compare our checking accounts to find one that's right for you, click here.
Dividend/Interest Rates
Because credit unions are not-for-profit institutions, members are able to earn higher dividend rates on their checking and savings account balances than they would at a traditional bank. Profits generated are returned to members in the form of higher rates on deposits and lower rates on loans.
Customer Service
This isn't a matter of good versus bad customer service. Rather, it comes down to the level of personalization in the customer service. When you join a credit union, you become part owner — in other words, the credit union is owned and operated by its members, as opposed to being owned by stockholders, like a bank. Because they are often smaller in scale, credit unions are able to offer customer service that is tailored to you. At Valley, you'll find that employees often greet you by name and enjoy getting to know you on a personal level, while also attending to your financial needs and helping you succeed.
Flexibility
Banks are open to the general public, a credit union is based on its "field of membership," which varies based on the credit union. Valley's field of membership includes anyone who lives, works, worships, or attends school in any of the eleven counties in which we operate.
Credit unions offer flexibility they're able to offer members when it comes to services. For example, credit unions are willing to work with members who may have a blemished credit history or issues with their employment. At Valley, our loan officers work with you to find viable solutions to any hardships you may be facing.
If you've never banked at a credit union before, making the switch from a bank can be a big decision, especially if you're in need of additional services beyond the basics. We encourage you to research the differences between your bank and Valley Credit Union — it may be a real eye-opener! We also invite you to contact us with any questions you may have. We are dedicated to your personal financial success and wellbeing.
View all posts