What to Look For When Buying a Used Vehicle
06/25/2020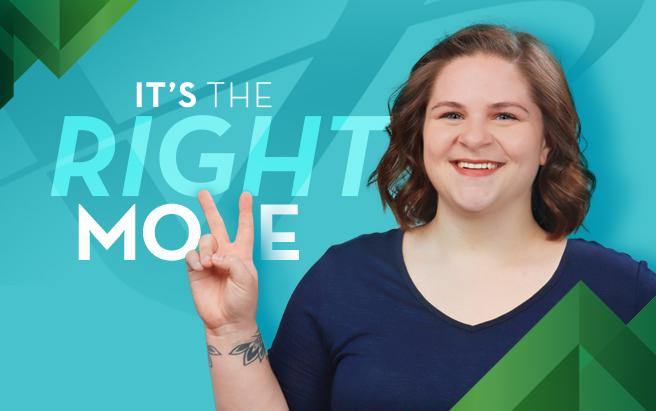 What to Look For When Buying a Used Vehicle
Purchasing a vehicle is a large financial commitment, whether it's your first vehicle or your fifth. After all, next to a home and a college education, purchasing a vehicle is likely one of the largest investments you'll make, so it's important to know what to look for, especially if you are opting for a used vehicle. Recognizing the warning signs and potential problems before signing any paperwork could save you money and unnecessary stress down the road. Here are five components to consider when car shopping for your new-to-you vehicle this summer.
Check the Vehicle History
The most important thing to do before buying a used vehicle is to check its history. Be sure to ask the seller for the vehicle's VIN number, which provides information about the model, year, body type and original equipment installed at the time of manufacture. Next, obtain a vehicle history check to determine if there are any documented problems with the title, the ownership history, previous accidents, or if the vehicle has ever been registered as stolen. A history check usually comes with a small fee, but is a worthy price to pay for peace of mind, and to avoid any potential legal problems after purchase.
Check the Interior/Exterior
Of course, the first thing you'll notice about a vehicle you're interested in is its appearance, as this is likely what drew you to the vehicle to begin with. However, it's important to take a closer look. Examine the exterior body condition for scratches or dents, the glass for chips or cracks, and the tires for low tread. Next, inspect the interior. The condition of the seats, radio speakers, warning lights when turning the ignition switch, and the smell are all factors that may end up being a deal breaker. Additionally, be sure to check for fluid leaks— engine oil, power steering, brake and transmission fluid, or antifreeze leaks could all be a sign of a much larger (and likely, more expensive) problem.
Depending on the asking price, you may feel that purchasing new tires, replacing the windshield, or installing new speakers after buying the vehicle is within your price range and is something you are willing to pay for, though it's important to make sure that you aren't overpaying for the vehicle if these features are damaged, worn, or broken.
Consider the Mileage
We know what you may be thinking— lower mileage is better. In many cases, this is correct. However, low mileage isn't always a sure sign that you're getting a good deal. Instead, how the vehicle has been maintained is likely more important. On many models, the plastic and rubber components can dry out and crack if a vehicle isn't used consistently, resulting in poor drivetrain performance which can quickly lead to a repair with a hefty price tag.
Test Drive the Vehicle
Test driving a vehicle before purchasing it may seem obvious, but this is more than just an opportunity to take your potential new set of wheels out for a spin. Take this time to really "test" the vehicle. This includes listening for any unusual sounds (both when you start the car and while you're driving) and taking the vehicle on different types of roads at various speeds to ensure that the transmission shifts smoothly. Above all, pay attention to your comfortability— ultimately, if you aren't comfortable behind the wheel, you may consider furthering your vehicle search.
Consider a CPO Vehicle
A certified pre-owned (CPO) vehicle comes with a complete inspection, with repairs on any damaged parts before it is ever placed on the lot and offered for sale. Typically, CPOs usually have no more than 60,000 - 80,000 miles and are at most, seven years old, though these stipulations vary based on individual manufacturer warranties. A used car that is not designated as a CPO has not met the specific CPO qualifications that a dealer completes during their inspection, once they've received a used car through a trade-in or lease. CPOs are only available at their brand's dealership, so if you visit a local used car dealer, you will not be able to purchase a CPO. Often times, a CPO purchase offers a variety of benefits that used car purchases do not, including roadside assistance, an extended factory warranty, rental car reimbursement and free oil changes.
While CPOs are more expensive than non-CPOs, that seal of approval that comes with the CPO may save you thousands in repairs down the road. Whether or not the higher price tag is worth the peace of mind that usually comes with it, however, is completely up to you.
From competitive rates and flexible repayment terms to the easy online application process, Valley is ready to help finance your used or certified pre-owned vehicle purchase. Apply to get pre-approved today or stop into your local branch to visit with one of our friendly and knowledgeable loan officers. To learn more about auto loan pre-approvals or the vehicle purchasing process, visit our All About Auto Loans and Purchases blog. Let's get you behind the wheel and ready to hit the road this summer!
View all posts