We're Excited to Join the Bozeman Community!
06/01/2018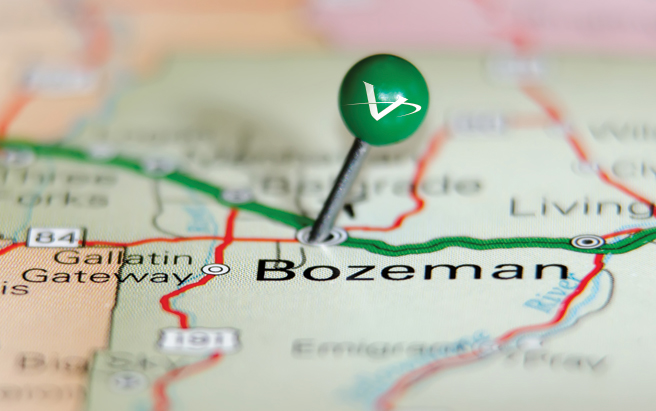 You've maybe already heard, but Valley Credit Union is expanding our footprint and joining the Bozeman community! This means we'll now be serving residents in Gallatin and Park Counties!
Our new branch is open in the Bridger Peaks Town Center located at 1707 Oak Street, Suite A, Bozeman, Montana. We are excited to get to know all of our new members. Part of our decision to expand into Bozeman was the opportunity to serve more member owners with the local service and great rates you'll find at Valley! Plus, this means we can invest in the success of another community with great people and great local organizations to support.
With a new city comes new faces to our team as well. We are really excited for you to meet our new branch manager Sean and Cherie, our new Bozeman Account Executive. Come by and say hi to these two and meet our entire Bozeman team!
Sean Paulauskis is our new Bozeman branch manager and he's looking forward to assisting you at our new location. Sean joined the Valley team in December and has been working hard to prepare for our new branch opening. Sean highlights that Valley is only the third credit union in Bozeman and he's excited to bring Valley's family oriented culture and great customer service to the community. Sean was born in Great Falls, and lived in Saudi Arabia for three years before moving to Bozeman for high school and college at MSU. Sean is currently living in Bozeman with his 8-year-old boxer puppy Aqui. We're so excited to welcome Sean to our team and we know he is going to help us show Bozeman why Valley is the right move!
Cherie Givens joined Valley four months ago to help as part of our expansion into the Bozeman market. So far, Cherie has most enjoyed creating meaningful relationships with members. She says building these strong relationships helps her best serve their needs. Cherie enjoys Valley because everyone is very supportive, positive and very easy to work with. She also enjoys the family-like atmosphere in the Bozeman branch. Cherie spends her free time with her fiancé and two step daughters and she enjoys line dancing, hunting, hiking, fishing and playing softball! With the new Valley branch open, we hope you'll stop in and say hi to Cherie soon!
If you have questions about our expansion to Bozeman. We are so excited to join a new community and meet everyone. Valley will be having a grand opening event in Bozeman on July 11th, 2018 at our new location. Stop in and see us. We look forward to meeting you!
View all posts