Youth Month - Teaching Your Kids About Finance
04/01/2018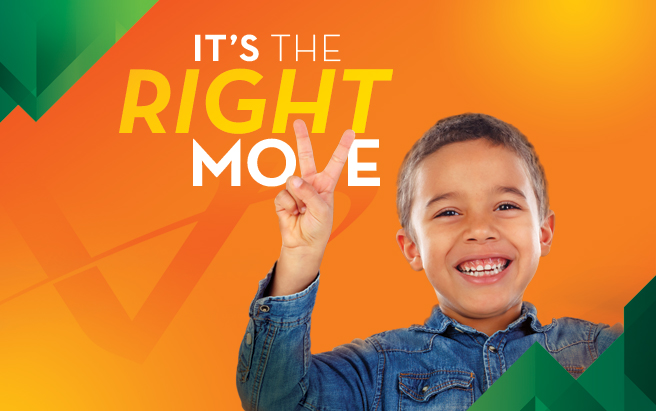 It's April and that means that Valley is celebrating National Credit Union Youth Month! Valley knows it's important for kids to start learning about finance early to help set them up for success. That's why we put together this quick guide to help you talk to your kids about finances this April.
Teach them about saving early – Piggy banks are great, but a clear jar is even better. This allows your kids to see their money growing! You can start by teaching your young kids how saving means they have money in the future. Then, as they get older, give them more independence in saving and spending so they can learn about delaying their gratification in order to save more! Finally, you can teach them about compounding interest, the importance of an emergency fund, and different types of savings like accounts and certificates of deposit.
Include your children on spending decisions – Young kids don't always understand that things cost money. Start teaching them by including them in spending decisions. For example, if they want to want to buy a new toy, take them to the store and show them the price. Then take them home and have them get the necessary money out of their savings and actually pay the cashier at the store.
Teach your kids that money is earned – When your kids are young, pay them for doing chores around the house to help them learn that money isn't just given. As they get older, encourage kids to get a summer job or part time job and sit down with them to review how much they earn, the taxes they must pay and the responsibilities that come with a job.
Help them understand opportunity cost – As a kid, it's easy to want to spend your money right away on the first toy you see. However, helping them understand that spending money on that toy they want will keep them from buying those shoes they love is a great way to help them see the tradeoffs of impulse spending.
Pay bills together and share your budget– When it comes time to pay your bills, you have a great opportunity to help your kids understand the home's monthly expenses. Share things like the house payment and monthly utility bills. Then, you can walk them through your monthly budget and explain how much the family spends on things like food, clothes and transportation.
Get them a bank account – As your kids get older, help them open savings and checking account. Make sure you teach them about the dividends that they can earn by keeping money in their account. Each month, sit down with them to review how much they saved and spent and teach them about the importance of always saving more than they spend!
Help them understand debt – Many young adults find themselves in trouble with credit cards or other types of debt once they leave home. Sit down with your kids and explain to them the different types of debt such as credit cards and loans and the importance of paying back a loan as quickly as possible.
Teach them about giving - Another great opportunity is to teach your kids the power of giving. Have them choose a charity or cause that they care about and make a small donation.
Valley offers Student Check Accounts to help young students begin learning how to manage their bank account with online bank and eStatements. The account allows students to earn competitive dividends and has a low opening deposit of $50 with no balance requirement. Also, your kids can open a savings account to start building good savings habits and earn a competitive dividend at the same time.
Finally, Valley is offering a special Youth Certificate rate of 12.68% APY*. This youth certificate is only available to kids under the age of 18 and it is only available during the month of April 2018. The certificate comes with a $100 maximum and minimum and includes a 12-month term**. It's a great opportunity to start teaching your little savers about the power of savings and interest. Stop in and ask us about the Credit Union Youth Month Youth Certificate today!
**Penalty for early withdrawal.
Promotion ends April 30, 2018.
View all posts