The Hive 2023
02/09/2023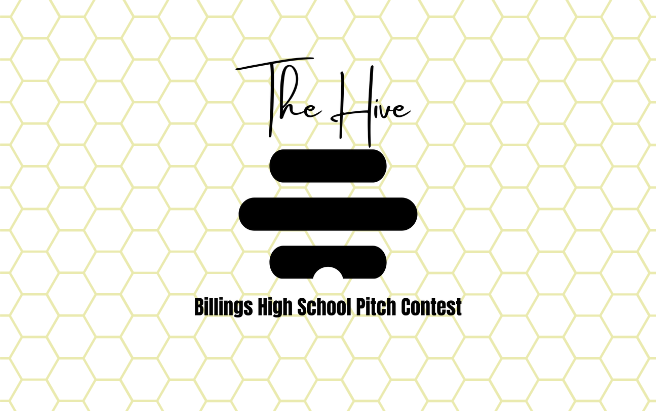 Are you interested in watching some of the brightest entrepreneurial minds from our local high school pitch their business ideas? Mark you calendars and plan to attend The Hive starting at 10:30 a.m. on Wednesday, April 12, at Petro Theatre at Montana State University - Billings (1500 University Dr, Billings, MT 59101).
Hosted by Valley Credit Union (Valley), The Hive will feature eight high school students who will compete against each other as they pitch their business ideas to a panel of local businesspeople. At stake is real money – Valley will be awarding $5,000 to first prize to assist with startup costs. Northern Hotel will be awarding $1,500 to the second and $1,000 to third prize finishers. TEDxBillings will also be awarding $500 to the People's Choice winner. So make sure you attend so you can vote for your favorite pitch! The winner will also receive mentoring from the Billings Chamber and Rock 31, plus, advertising help from AD Creative.
"Valley Credit Union wants to get behind our local high school students who are interested in running their own business one day," said Brandon Scala, Valley's SVP of Business Development. "We love the opportunity to turn that dream into reality by awarding the winning business a cash prize, and we're excited this event is returning for a 2nd year."
The competing students are all taking an Entrepreneurial Class at Senior, Skyview, West or the Career Center. During the semester, they've started a business, come up with a business plan, marketed their business, sold their products at pop-up events, and so much more! During The Hive, each student will have five minutes to talk about their business. Afterwards, there will be ten minutes of questions asked from the panel. At the end of the event, the winners will be announced!
Click here to read our blog that recaps The Hive last year.
*Northern Hotel - Billings Chamber of Commerce – AD Creative – Art House Billings – Billings Public Schools – Rock 31 – Montana State University Billings - Canvas Creek Team Building - TEDxBillings
View all posts