How to Save on Spring Cleaning Costs
03/31/2022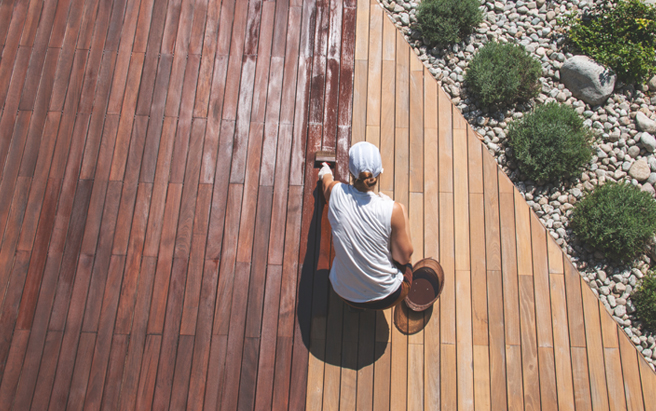 Along with the warmer weather and longer days, the start of the spring season always brings plenty of opportunities to get a head start on those home renovations you've been talking about all winter. Well, now is the time to throw open the windows, air out your house, and do your annual spring clean. However, this year, it doesn't need to be a pricy endeavor. We've rounded up a few tips on how to cut back on home maintenance and renovation costs this year.
Be Proactive! Address small problems that have the potential to turn into much larger (and costlier) issues down the road. An up-keeping task, such as cleaning your rain gutters, may seem like a pesky and irrelevant chore, but it can escalate to a time consuming and expensive problem if left unchecked. As the weather warms up, take a look around your home (outside and inside) and note what could use a tune up this season. Although you may have to spend some time and money on preventative maintenance, this will likely save you lots of both down the road.
Do-It-Yourself. When possible, of course. If there are small renovations or repairs around the house that you feel confident taking on, you can save on costs of hiring a professional. DIY home projects can be fun activities for you to do during the warmer months. Even if you don't feel comfortable taking on an entire renovation, doing what you can prior to getting professional help can you save on expenses.
Know Your Limits. As motivated as you may be to tackle a big home project, it's important to know when to throw in the towel. Oftentimes, the safer option is to hire a professional if you can't produce the same quality. This option is usually more reliable and will last you longer before needing an additional repair.
Make A Budget. If you want to keep costs low, the best way to prevent overspending on home renovations or maintenance is to stay within a budget. A general rule of thumb is to put aside a percentage of your home's value each year for annual maintenance and renovation. Depending on many factors, such as how old your house is, the location, etc., the recommended budget varies anywhere from 1% to 4%.
Earn Rewards on Purchases. Whether you are buying new appliances, finishing your basement, or redoing your kitchen, you can earn cash rewards on big purchases you are already making. Valley's Rewards Checking allows you to earn competitive dividends and automatically build your savings for next year's spring cleaning costs.
From minor repairs to planning a full home renovation, the severity of the project plays a big role in figuring out the most cost-effective strategy. There are a variety of methods to minimize overall maintenance expenses, and it's important to find the right approach for you and your unique situation.
View all posts