How to Boost Your Holiday Budget
10/29/2021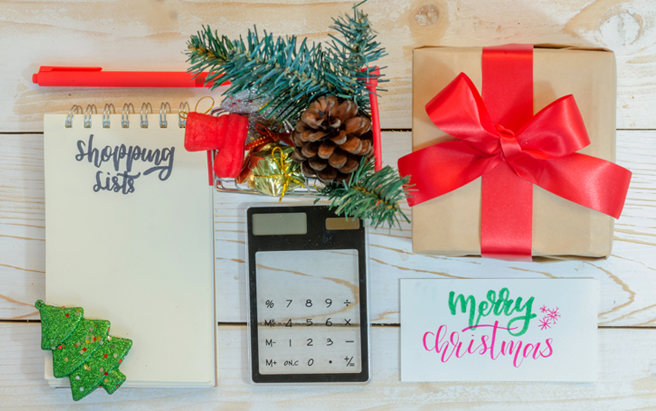 Tis the season for holiday spending! The holiday season has a way of sneaking up on many people, and this year is no exception. With other obligations occupying your time and energy, your 2021 holiday budget may not have been at the top of your priorities heading into November. Luckily, there are a few ways to boost your holiday budget just in time for the most wonderful time of the year!
Reallocate Your Expenses
When thinking about holiday expenses, gift giving is often the first cost that comes to mind. In fact, last year, the average American household planned on spending $851 on gifts alone. Although gift giving is usually a significant cost, there are many more expenses that you may not realize trim your holiday budget every season. Some of these expenses may be taking away from more important purchases.
Reuse your decorations. Decorating can be a sneaky expense that's subtly nipping at your holiday savings every year. When every store is decked out in Christmas décor starting as early as October, it's hard to avoid the temptation of new decorations. But, before you go buying new items, dig out your old decorations. Chances are, they are still as holly and jolly as last year.
Consider group gift exchanges. If you have a large group of friends, coworkers, or extended family, a Secret Santa gift exchange can be a great way to cut down on gift spending while ensuring that everyone is considered and receives a gift.
Opt for casual gatherings. If having an extravagant event isn't an essential part of your holiday season, you can change it into a casual affair and save on the expense in the process. Turn your gathering into a potluck or decide on a Christmas pajama dress code!
Your holiday priorities are uniquely yours, so you get to decide which categories make the most sense for you to spend less or more on. If you can identify one or more holiday expenses to cut down on, you can boost your budget in other areas, or save it for the new year!
Create (Cheaper) Christmas Cheer
Don't be afraid to think outside the box this holiday season. Your new traditions can be just as fun and sentimental as the pricier alternatives.
Swap out expensive holiday activities for cheaper options. There are many ways to celebrate the season that won't make a dent in your wallet. From Christmas light viewing to enjoying the snowy outdoors, there are countless affordable activities to do with friends and family.
DIY when possible. Doing it yourself not only saves money but is more unique. Oftentimes, something will feel more personal if it doesn't have a monetary value attached. You could make your own wrapping paper out of newspaper or brown paper bags. You could decide to make your own Christmas Cards instead of going through a professional photographer or costly card company. There're lots of ways to get creative to save on typical costs!
Cut Out a Common Habit
Cutting a habit from your routine, even for a little while, can be a very effective way to save extra money. Do you buy a coffee every day? Eat out often? Cutting back on something this simple for a month or two will add up quickly and put a little extra money in your pocket for the approaching season.
Pick Up a Seasonal Role
From seasonal jobs to side hustles, the holidays offer a perfect opportunity to make a little extra money! There are many seasonal positions available this time of year as companies look for extra help for the busy shopping season. And, if you have a secret talent, starting a side hustle would be a great way to boost your budget while providing a service to others in your community.
Shop in Holiday Style
There are deals everywhere around the holiday season, so make sure to take full advantage of all sales and resources relevant to your needs!
Start getting familiar with the sales now. Black Friday isn't the only opportunity to shop holiday deals, and it doesn't necessarily have the best ones either. There are sales before and after Black Friday that offer great discounts for your gift shopping. If you know which stores you'll most likely be shopping, start researching their sales now to make a plan for the next few months. The best sale of the year might be sooner than you think!
Don't forget about credit card rewards/cash back. If you've planned out your holiday spending, you might as well be earning points in the process. If you aren't already familiar with your credit card's rewards, be sure to refresh your knowledge to fully understand the benefits and requirements. If you're looking for a new rewards credit card, you'll earn double points* on all retail, travel, and restaurant purchases with a Valley Rewards Credit Card until the end of 2021!
Extra help is available. If you are in need of some additional funding for the season, Valley's Holiday Loans offer rates as low as 7.24% APR**, with minimal requirements and funds available quickly. Apply online today, or visit your loal branch for more information.
In the end, there are a variety of ways you can boost your holiday budget to fit in your holiday wishes. However, with all the hustle and bustle of the season, don't lose sight of what's most important during the holidays. Be realistic with yourself and your expectations, and, most importantly, remember to enjoy the season with those special to you.
**APR=Annual Percentage Rate. For valid credit scores 700 and above. Rate applies with automatic payment. Valid Tier B members' rate is 9.24% with auto payment. Loan term is 12 months only. Minimum of $1,000. Maximum of $50,000. Subject to credit criteria. Offer effective 11/1/21 to 12/31/21.
View all posts