Why Budgets Fail (And How to Make Sure Yours Doesn't)
08/31/2021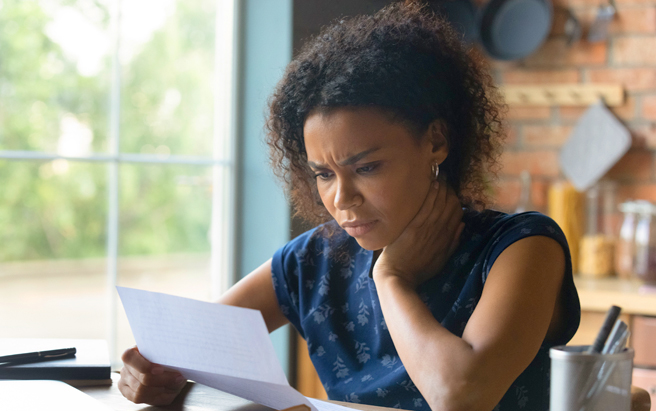 We all know how important it is to budget, but it's often easier said than done. Budgets aren't one size fits all solutions, as they should each be as unique as the person utilizing them. When used properly and consistently, they can be a great tool to help you manage your funds and build your savings in the way that works best for you. But, not every budgeting method works for everyone, so it's important to find the right one for you. Whether you have trouble with overspending, sticking to a budget, organizing your expenses, or any combination of the three, here are some of the major reasons why budgets fail, and how to make sure yours doesn't.
Your Budget is Unrealistic
Setting up a budget that makes sense for you and your finances is essential to successful money management. Two of the biggest unrealistic expectations you can set when creating your budget are 1) not leaving room for unexpected expenses, and 2) cutting frivolous spending altogether. Life is unpredictable, so you'll want to budget for this in the event that a flat tire, a trip to the doctor, or an unexpected home repair pops up. It's also important to make gradual cuts in categories that aren't necessities. If you usually grab a latte on your way to work in the morning, completely cutting this out of your budget cold turkey likely won't work as well as cutting back to just Fridays as a reward for getting through the week.
To start, compile three months' of past spending to pinpoint where and how you spend your money. This will give you an accurate idea of where you may be able to make cuts or additions, or any other changes you'd like to make to your spending habits. By giving yourself that wiggle room each month and analyzing where your money gets spent, you'll better be able to hit your financial goals each month. Still not entirely sure where to start? Check out our blog post for tips on how to set a realistic budget!
You Aren't Making Adjustments
Like we said, life is unpredictable. And, while this can mean unexpected expenses that put a dent in your wallet, it can also include positive life changes including getting a raise at work, getting married and combining finances, having kids, or moving to a new house or city. All of these changes will affect your budget, so making regular adjustments when new life changes occur will help ensure that you're still making the proper monthly allocations.
You Aren't Setting Goals
It's easier to follow a budget if you can tie it to a goal. Are you trying to save for a down payment on a home, or take that tropical vacation you've always dreamed of? Maybe you're trying to pay off a car loan or high-interest credit card debt. Whatever the case may be, you'll be more motivated to stick to your budget on a consistent basis if you set a goal to remind you why you're budgeting in the first place.
You Aren't Rewarding Small Victories
Just like staying on track is easier when it's tied to a goal, it's also easier if you remember to reward yourself for small victories along the way to your larger, overarching goal. For example, if you stick to your budget for the entire month without overspending in any category, treat yourself to a small luxury but don't overdo it. A new bath bomb for a relaxing spa night at home or a takeout meal from your favorite restaurant are low-cost ways to indulge, but won't ruin any progress you've made.
Creating a budget is easy, but sticking to it each month is a different story. Valley understands this so we offer Money Management that can be found in Mobile/Online Banking. Money Management is a product that helps you budget, set goals, track your net worth and so much more. If you find yourself putting monthly bills on a credit card (but still paying your balance off!), you can reach your savings goals even quicker with Valley's DOUBLE BONUS promotion! Now through the end of the year, you'll earn double points* on all purchases with a Valley Visa® Rewards Credit Card, good to use towards event and airline tickets, cash back and more. Plus, new cardholders will earn 1,000 bonus points** when they spend $1,500 in their first 90 days. Apply online today, or visit your nearest branch for additional information!
*Double points (earn 2 points per $1 spent) will be earned on all retail, travel and restaurant purchases between 8/1/21-12/31/21. The minimum amount of REWARDS points that can be requested for redemption is 1,500=$15. Cash advance and balance transfer do not qualify for REWARDS points. **Must make $1,500 in purchases on your new credit line within 90 days of opening. Subject to credit approval.
View all posts