Getting into Gear for the New Year
12/29/2020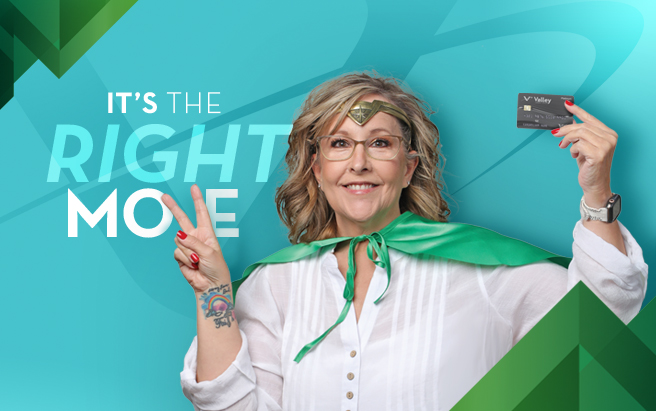 You've heard it all before— look at your monthly income, make your budget accordingly, and stick to it. While it really can be as simple as this, you know that life can often derail your plans. If you don't already have a budget in place, we encourage you to create one, (visit last year's blog post for help getting started!) as this is the most effective way to track your spending. However, these additional tips can help you stick to your pre-determined budget as much as possible and make smart financial decisions for your future along the way, even when life throws a wrench in your plans.
Consolidate
Debt makes it difficult to save or invest. Of course, while there's nothing wrong with needing to take out a loan to finance large purchases, racking up a hefty balance on a high-interest credit card instead isn't easy to recover from. If you've found that your remaining credit card balance has barely decreased after months (or even years) of making payments, you may want to consider consolidating your high-interest debt to lower the amount of interest you pay in the long run, thus helping you pay off the principal balance quicker.
With Valley's Debt Defender promotion, you can transfer your high-interest credit card balances to a Valley VISA® Platinum Credit Card and take advantage of a promotional intro rate as low as 1.99% APR* and after six months as low as 7.99% APR. Easily apply online, or call your local branch today for more information!
Practice
Being in control of your money is an important part of sticking to your budget and successfully managing your money. Avoiding impulse purchases can be tough, and while you should treat yourself once in a while, making a habit out of it will only set you further behind. Consider the loss to your long-term goals when you choose to spend impulsively, rather than holding onto that money. By practicing financial discipline, you'll be able to more effectively pay off debt, and save up for larger, more valuable purchases that will serve you for a longer time, such as a car, a new computer for work or school, or a house.
Assess
Do you know when the last time you took a look at your 401(k) allocations was? If you don't, the start of the new year is a great time to sit down and take a look back at 2020's earnings. While the onset of the pandemic last year inevitably skewed your contributions and returns from what you would see in a normal year, keeping an eye on them this year can work to your advantage. Taking even half an hour to assess the returns on your allocations from the past year can help give you a clearer picture of what changes, if any, you should consider making this year.
Save
Being able to quickly find important papers and documents when you need them will save you time and a headache down the road. Save your receipts, tax information, pay stubs and other financial records, and find an organizational system so that nothing gets lost or thrown away. A simple file folder works great and is an inexpensive way to keep your important documents and records together in one consolidated location in your home.
Protect
You work hard for your possessions— protect what you have by shopping around for car and home insurance (you may find a better deal than what your current policy offers) or consider renter's insurance if you rent. In addition to protecting yourself, protecting your family is also important. Researching different life insurance policies and choosing one that's right for you will financially help your loved ones in the event that tragedy strikes. While not fun to think about, shopping life insurance this year and finding a policy offers security and protection for your family's future.
The start of a brand new year offers a chance to improve upon last year's achievements, fix your mistakes, and continue to evolve, whether that's professionally, personally, financially, or a combination of all three. From financing a new home, to consolidating debt, to opening an IRA account, Valley is here for you and all of your family's financial needs in 2021!
View all posts