Looking Ahead to a New Chapter
12/02/2020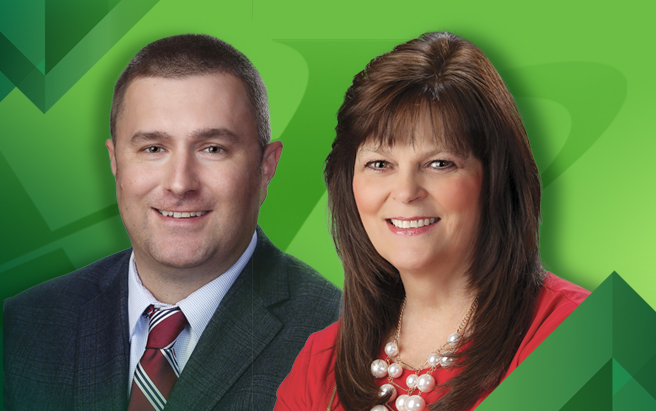 As with everything in life, all good things must come to an end eventually. But, we know that the next chapter will be just as great for Valley Credit Union, the communities we serve, and all of our members!
After leading the Valley Credit Union team for six years, Chief Executive Officer Darla J. Card has announced her retirement. Darla has worked at Valley for twelve years, serving as Executive Vice President and Chief Loan Officer before accepting our CEO position in November 2014. Her 40+ years of experience has served Valley and our members well, and we thank Darla for her leadership and commitment to the organization and the communities we serve.
As we begin to look ahead to the new year, Valley Credit Union's Board of Directors is pleased to announce the selection of Casey Klein as Chief Executive Officer, effective January 15, 2021. Casey started working at Valley in 2008 and was appointed Vice President of Branches in April 2017 after serving as Branch Manager of our Downtown, King Avenue and Heights branches. Casey holds a business degree from MSU and has 15 years of banking experience. Under Casey's leadership, Valley looks forward to many more years of success for our members and the communities we serve.
Darla's last day at Valley will be Friday, January 15, 2021. While under normal circumstances we would encourage everyone to stop into the Downtown Branch to wish her well and congratulate her, we are foregoing a retirement celebration that is open to the public in order to keep our staff and our members safe.
Congratulations to Darla on her retirement— you've earned it! And, congratulations to Casey on his new role as Valley's Chief Executive Officer!
View all posts