How to Shop Holiday Sales - The Right Way
11/01/2020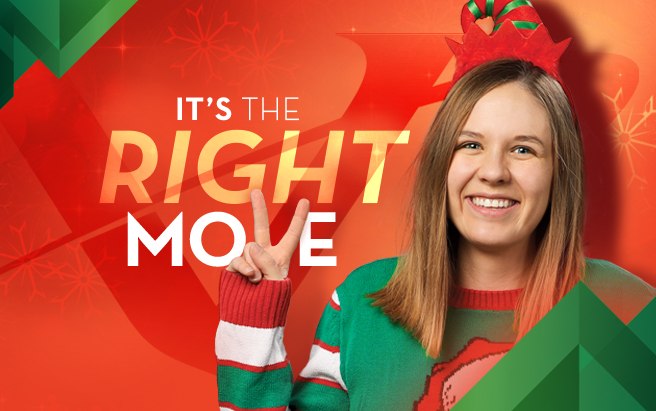 Not all sales were created equally. By default, our brains are wired to enjoy receiving something at a lower cost than what we'd normally pay, even if the "deal" we think we're getting really isn't saving us much money at all. This is known as deceptive sale and clearance pricing, and while some retailers have been sued in the past for marking up the price of items, just to mark them down again in order to trick customers into thinking they're getting a great deal, a majority of retailers do offer legitimate sales. Regardless, it's important to be aware and extra cautious during this time to ensure that you don't accidentally overpay for an item that you were under the impression you were receiving a discount on. Here are our tips to shop the 2020 holiday sales— the right way.
Stick to your budget. This may be the most important tip, as it ensures that you don't dig yourself into a hole that you spend 2021 climbing out of. For example, if you've already determined that you can't afford to spend more than $500 this year, don't let that mega-sale at the mall or online tempt you into spending an extra $100 or two just for the sake of taking advantage of a discount.
Don't panic purchase. In line with sticking to your budget, avoiding panic purchases is essential to shopping the holiday sales. While many stores and websites use phrases such as "Sale ends soon!" or "Limited supplies available!" to encourage on-the-spot spending, waiting has its advantages— in addition to Black Friday, Cyber Monday and Cyber Week, retailers often run sales and discounts throughout the entire holiday season. If the item you're after is no longer in stock at your local store, you can always order online if necessary, as many retailers offer free shipping during the holidays. Just make sure to order in plenty of time for your items to arrive. And, as an added bonus to ordering online, you won't have to deal with heavy traffic or holiday crowds!
Always shop with reputable companies. This holiday season in particular, many more shoppers will rely on online shopping to purchase their gifts. If you plan on buying most of your gifts online this year to avoid the brick-and-mortar stores, make sure that payments on these sites are secure. Many familiar retailers, including Amazon, Walmart, Target and Best Buy offer secure payment, but it can be all too easy to fall for a deal on an unfamiliar website for an unknown company. If you have any doubts, it's better to play it safe and find a reputable company to shop online with instead.
Compare prices. Whether you choose to check the prices in-store or online, be sure that you do check— some stores may have the same items, but sell them at different prices. Doing a little research early on can help you determine your best options and ultimately help you save both time and money down the road.
Try the "abandon cart" trick when shopping online. However, this will only work if you are logged into your current account, or create a new account, with the website you're shopping on. Add the item to your cart, and then leave the site. Many times, companies will email you a coupon after abandoning your cart in hopes that the savings they offer will entice you enough to come back and complete your purchase. All sites vary, and while some may not offer you a discount at all, it's worth a try, especially if you aren't in a rush to buy the item. If you try this trick during the Black Friday or Cyber Week sales, don't forget to keep track of when the sale ends— if you don't receive a coupon before the sale is about to end, you may want to consider checking out anyway. While it's not foolproof, it may be worth a try if time is on your side!
Be careful when buying gift sets. Many stores do the hard work for you and put together gift sets or bundles. However, you may find that sometimes it's more cost effective to buy the individual items and assemble them into your own gift set instead.
Shop other occasions. Is there a birthday party, bridal shower or wedding you're attending in the coming months? If so, take advantage of the holiday sales to purchase gifts for these events. Though they may not be for several months or more down the road, if the gift is something that will still be relevant by the time the event rolls around, you'll save money on the item by purchasing it early. But, be sure that in purchasing gifts for these other occasions, you don't jeopardize your pre-set holiday budget.
When shopping the holiday sales, it's all about keeping up to date with sale start and end dates for the items you're after, and being diligent about finding coupons and extra opportunities to save whenever you can. Of course, the earlier you start, the more time you have and the better your chances of saving are.
If you reach the end of your budgeting and planning, and still need a little extra help funding your holiday shopping, Valley's Holiday Loans offer rates as low as 7.24% APR*, with funds available to you immediately upon approval. With minimal requirements and the opportunity to improve your credit score, you can keep the holidays (and your wallet) merry this year! Apply online today, or visit your local branch for more information.
View all posts