How to Help Tackle Uncertainty and Financial Loss
04/10/2020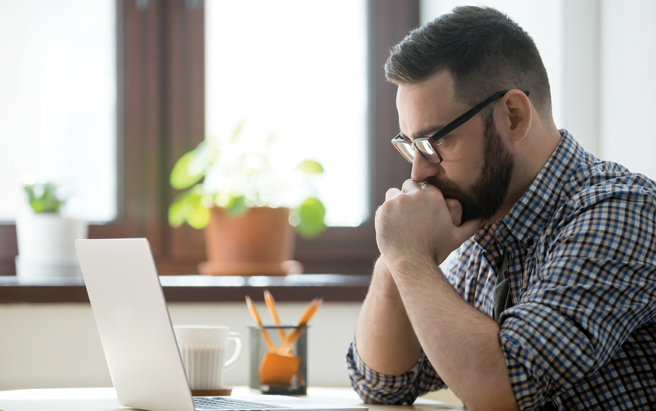 It's no surprise that the ongoing COVID-19 pandemic has been a life changing event that many of us had not yet experienced in our lifetimes until just a few months ago. As millions around the world have been practicing physical distancing in an effort to help slow the spread of the Coronavirus, this distancing has also had a tremendous impact on the current economic outlook for many people and businesses. However, there is help available to alleviate some of the financial hardships that you or someone you know may have experienced as a result of the pandemic. We encourage you to utilize these resources as they apply to your individual needs and current financial situation. Remember— we're all in this together, and Valley is here to help in any capacity that we can during this time.
Stimulus Checks
As you may already know, the government passed the CARES Act several weeks ago. Included in this bill is a form of economic relief, which for many, will take the form of a stimulus payment. Many working American adults making $100,000 or less each year will receive a stimulus payment, with the amount varying based on your income, number of dependents claimed when filing your 2019 taxes, and more. For more details and additional information about the stimulus payments, please visit the IRS website.
If you do receive a paper stimulus check we encourage you to take advantage of our mobile deposit feature in our app on Apple and Android devices. Friendly reminder, to sign your name on the back of the check and write "For mobile deposit at Valley Credit Union."
For security reasons, the IRS will mail a letter about your payment to your last known address within 15 days after the payment has been made. We urge you to be vigilant as the number of scammers increases during this time. The IRS will never call, email, text, or message you via social media asking for your bank account number or other personal information. The IRS will use the information provided by you on your most recently filed tax return to calculate and distribute your payment. If you are unsure whether or not you are being targeted by a scam, please visit IRS.gov.
Tax Deadline
The deadline to file your 2019 taxes has been extended to July 15, 2020. If you expect to owe, this new deadline will help you buy a little time if needed. However, if you are expecting a refund this year, be sure to file as soon as possible, as you will not receive this refund until after you file. To learn more, you can visit the Coronavirus Tax Relief page on the IRS website.
Unemployment
If you have been laid off due to the Coronavirus, and have not done so already, it is encouraged that you file an unemployment claim. Montana residents can file online or call (406) 444-2840 for assistance. Wyoming residents can file online or file by phone at (307) 473-3789. Please know that call volumes for both states are extremely high during this time. If you are not able to get through, please try again later.
2020 Census
With new changes taking place seemingly every day, it can be easy to forget about the 2020 Census. However, by completing this form, your participation will help ensure that your community receives its proper and fair share of funding through 2030. Responding online prevents the need for the Census Bureau to send out census takers, which is especially important during this time of physical distancing.
During this time, Valley continues to be available to help our members in any way we can. If you are currently experiencing financial hardships and need assistance lowering or deferring your Valley loan payments, please call us at (406) 656-9100, and we will work with you to find a temporary solution. While our lobbies are still closed, our drive-thrus remain open during normal business hours, and our online banking features are still operating as normal. Stay safe, and stay healthy— we can't wait to see all of our members again in-branch in the future!
View all posts