HELOC vs. Refinancing: Which Is Better?
03/01/2020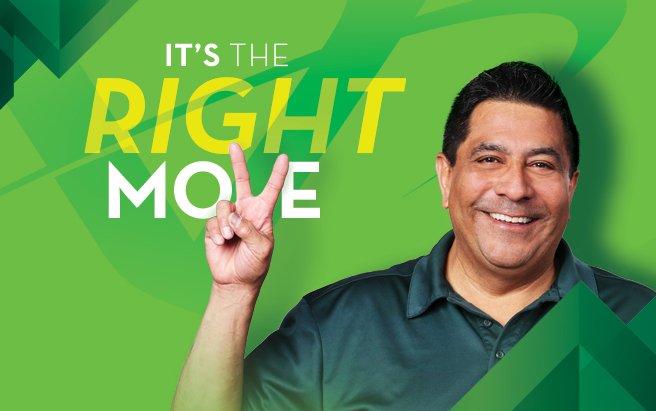 HELOC vs. Refinancing: Which Is Better?
With your home being your biggest investment, it's likely also the largest asset you'll ever own. That said, many homeowners use their homes as collateral to receive a lump sum amount of money (often with a HELOC or through refinancing) which they are then able to use for a variety of needs, such as completing home improvement projects, paying off high-interest debt, or funding a college education.
While HELOCs and refinancing are both great options to consider when you want to tap into your home equity, it's important to understand that while the two share similarities, they are also quite different. Comparing the two can help you determine which option is the best fit for you and your needs.
HELOCs

A HELOC (home equity line of credit) is a loan that gives the borrower a revolving credit line to use for large expenses, where the collateral is the borrower's home. With Valley's HELOC, your payment will be 1-1.5% of the amount you have borrowed or $100, whichever is greater from the time of the last advance. With a HELOC, you can choose to advance on the loan any time during the draw period (Valley's is 10 years) and how much you want to borrow within the limit. After your HELOC is closed and funded, you can begin to make withdrawals.

Refinancing

With refinancing, there are three forms to choose from, depending on your goals: rate-and-term, limited cash-out refinance, or a cash-out refinance. For example, a cash-out refinance allows you to receive extra funds by taking out a larger home loan than you currently have. If you own a home worth $300,000 and you owe $150,000, you may be eligible to refinance your mortgage at a lower interest rate for $180,000. Of that amount, $150,000 would replace your old mortgage, while you would receive the remaining $30,000 in cash, to be used however you see fit.
Whether a HELOC or refinancing is better depends on each individual's credit rating, equity in their homes, and their financial needs. If you need access to a reserve of money over a period of time, rather than all at once, or you aren't sure how much money you need, a HELOC may be the way to go. If, however, you DO know how much money you need, and you need it at all up front, a cash-out refinance may make more sense for you. A variety of other important factors need to be considered before a final decision is made, including your credit score, current interest rates, and loan terms. In either case, using your home equity for anything that doesn't add value to your home or help you pay off or lower any current debts generally won't help you in the long run.
If you're considering tapping into your home equity to fund a remodeling project this spring, stop by our booth (#137) at this year's Home Improvement Show from March 6-8. You can apply for a HELOC at our booth, and learn more about how it can help you this year!
Navigating the ins and outs of HELOCs and refinancing options on your own is tough, but Valley can help you find the best way to use your home equity to fund your big financial goals this year. Apply online or stop into your local branch to visit with one of our friendly and knowledgeable lenders today!
View all posts