All About Auto Loans and Purchases
07/01/2019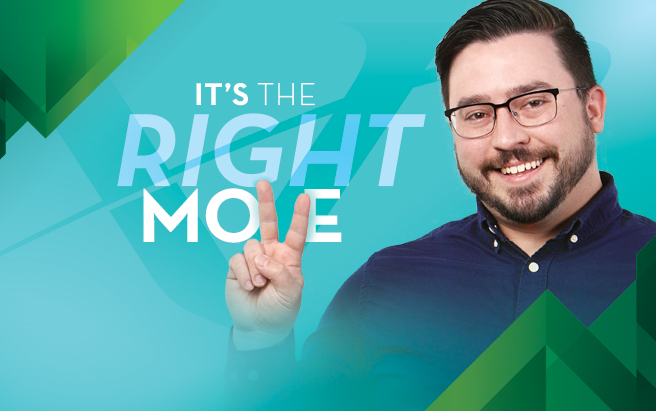 All About Auto Loans and Purchases
With new cars in the United States holding an average price tag of about $30,000, it's safe to say that a vehicle purchase is one of the most expensive purchases you'll make. While it can be easy to get caught up in the excitement of driving off of the lot in a new set of wheels, such a large financial commitment requires research and preparation before ever setting foot on a lot or in the dealership showroom. Planning ahead for your new vehicle purchase can save you stress, time and even money when it comes time to sign the paperwork.
Do Your Research
Deciding what type of vehicle you want, researching the vehicle prior to purchase, and determining how much you can afford to spend on said vehicle ahead of time will help you feel more confident when it comes time to shop. In fact, one of the worst things you can do is show up at the dealership without having done any research beforehand. Check the Kelley Blue Book or Edmunds websites to learn more about prices, features and reviews for the vehicle you're interested in.
If you're looking to buy brand new, determine the invoice price, not the MSRP (manufacturer's suggested retail price) of the vehicle. For used vehicles, you'll want to research the resale price for the specific make, model and year. It's also a good idea to know how much your current vehicle is worth, especially if you're considering a trade-in. Finally, make sure you factor in registration and documentation fees, as well as insurance costs for your new vehicle and sales tax for our Wyoming members.
Get Pre-approved
Much like buying a home, going into a vehicle purchase already pre-approved will give you more flexibility when shopping and more leverage when negotiating a final sale price. Without pre-approval, the dealership's financing department may pull your credit several times, which can drop your credit score, leaving you with a higher interest rate on your auto loan since this is considered a hard credit check inquiry.
Often times, credit unions can offer you a better interest rate than the dealership. The national average credit score of those purchasing a new vehicle is 718, while the national average credit score of those purchasing a used vehicle is 659. However, Valley's loan officers will work with you to find a solution that fits both your needs and your budget.
Start Shopping
Hooray! You're pre-approved, which means it's time for the fun part— shopping for your new vehicle! Most dealerships list their inventory online, making it easy for you to find exactly what you're looking for ahead of time. If you don't find the right color, model, or year you're looking for in your area, expand your search to include nearby towns. Once you find what you're looking for, be sure to test drive the vehicle. The brake sensitivity, field of vision, interior controls, how smoothly the vehicle accelerates and idles, and most importantly, how comfortable you feel behind the wheel are all important factors to consider when making your decision.
Once you've found what you're looking for and you're ready to purchase, it's time to negotiate the price. Make sure you negotiate based on the total car price, rather than the monthly payment. It's also wise to make sure that any dealership fees and various taxes included in the total price are made clear to you before you begin signing any paperwork. Finally, think carefully before purchasing any add-ons such as anti-theft devices, satellite radio, or extended warranties, which can be expensive and offer limited coverage. Here are a few additional points to consider if you're trying to score a better deal:
Purchasing a model that is one year old can be significantly cheaper than purchasing the brand new one.
Many dealers have monthly sales quotas, so purchasing around the last day of the month may help with negotiations.
Similarly, many dealers clear out their inventory at the end of the year for tax purposes and/or to make room for new models, so purchasing during this time may also help you save money.
Close the Deal
Once you've found the vehicle of your dreams, the financing is set in place, and negotiations are finalized, it's time to sign the paperwork. Double check everything you sign to ensure there are no hidden fees or service contracts that you didn't previously discuss and agree to. Now there's only one thing left to do: enjoy your new ride!
We know that purchasing a vehicle can be overwhelming and confusing, but don't worry- we're here to help! Valley offers auto loans with competitive rates and flexible terms, as well as our First-Time Car Buyer Program that is designed with young drivers' needs and budgets in mind. Apply online or stop into your local branch today to find out how our loan officers can help you get behind the wheel and out on the road this summer!
View all posts