CardValet Is Here!
06/14/2019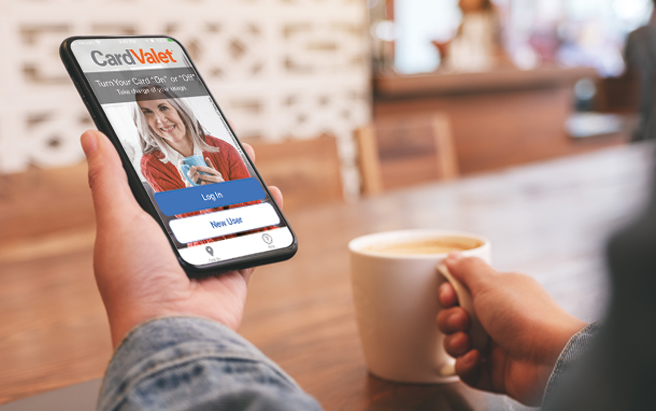 Managing your Valley debit card with your phone is easier than ever with the CardValet® app! Available for both Android and iOS, CardValet® helps you control and monitor your spending, sends you alerts as transactions happen in real time and gives you the ability to turn your card "on" or "off," whenever or wherever you need to.
Assuring yourself that you won't go over budget is easier said than done. Hold yourself accountable by establishing spending limits to allow transactions up to a certain dollar value, and decline transactions when amounts exceed your defined limits. You can even monitor and manage your transactions for specific merchant categories like department stores, gas stations, restaurants, etc. to track spending habits.
Unauthorized transactions on your account can go unnoticed for days if you aren't aware of any suspicious charges, which is more than enough time for a scammer to access your information. You can set alerts for PIN and signature transactions in CardValet® to keep you informed of your debit card usage in real time, quickly helping you detect any fraudulent activity the moment it happens.
Having the ability to turn your card "on" and "off" allows for extra monitoring and security. When your card is "on," transactions are allowed in accordance with your usage settings. When your card is "off," no purchases or withdrawals are approved until your card is turned back "on." This feature is great for parents to remotely control and monitor their children's spending, or to disable a card in the event it is lost or stolen.
Learn more about how you can manage your debit card like never before with CardValet®, or stop into your local branch today for more information!
View all posts