The Holidays are Merry at Valley
12/01/2018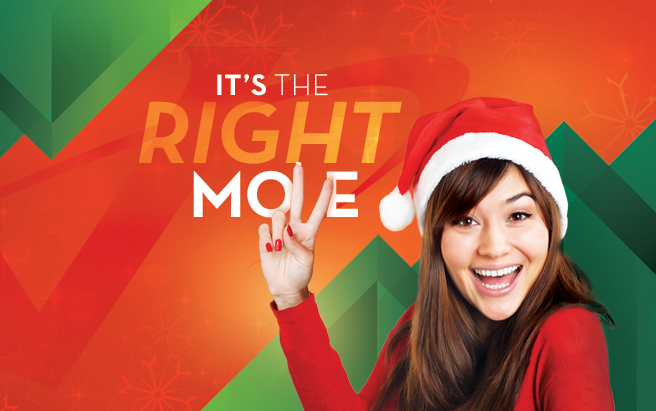 The holidays at Valley are a time to give back to our community and enjoy time with family and friends. Valley is committed to supporting our communities all year, but around this time of year we do our best to support all the wonderful causes that ensure everyone has a happy holiday season. If you haven't had the chance to join in the holiday cheer with us yet there are still plenty of ways to help us spread the holiday cheer!
Our Billings branches started out the holidays early with their Pack the Valley Van event to support Toys for Tots on November 3rd. We had an amazing turn out and we're so thankful to the community for helping us support this great cause. Our Billings branches also kept toy bins in their locations until December 8thto collect more donations. They finished their support with a fundraiser at Buffalo Wild Wings to raise money for the Toys for Tots program. We also have employees volunteering at the Miles Ave. Holiday Artwalk on December 14th.
Many of our other locations joined in by giving back to their communities as well. Our Roundup branch joined in the holiday fun to support their community by playing host to an Optimist Club Angel Tree. The tree featured envelopes with gift ideas for kids in need. Members and non-members alike were able to grab an envelope and purchase new and unwrapped presents for these families. Donations can be made until December 12th. Our Cody, WY branch joined in by supporting their local Toys for Tots program as well. They are home to a bin to collect new and unwrapped gifts until December 14th.
We also like to have a little fun around the branches each holiday season. We had a Valley float in the Billings Holiday Parade and each of our departments will be having a Christmas decorating contest in December. Santa is also sending an Elf on the Shelf to each branch so that he can keep an eye on whether everyone is being naughty or nice! You will also want to make sure you keep an eye out on Facebook or stop into your local branch on December 21st for our Ugly Sweater Day!
As much fun as we have at work during the holidays, we also want to make sure that each of our employees spends time with their families. Valley will be open until 12 on Christmas Eve, and we will be closed on Tuesday, December 25th for Christmas and Tuesday, January 1st to celebrate the New Year! We hope you get the chance to stop into one of our branches this December and join in with us to support our communities. We also hope you spend some joyous time with your friends and families. From all of us at Valley, we want to wish you a Merry Christmas, the Happiest of Holidays and a very Happy New Year!
View all posts