It's Time for Home Improvement!
02/01/2018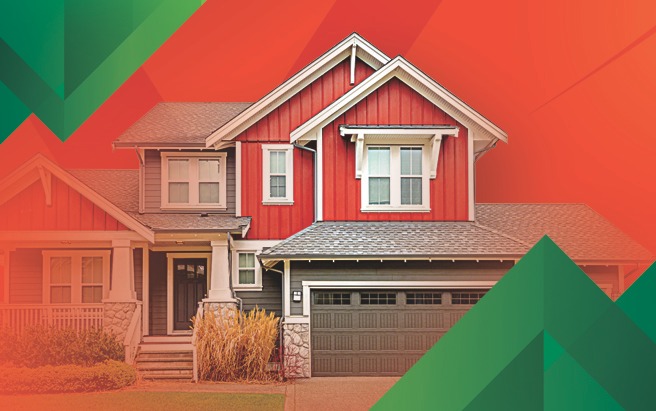 Spring, the birds are chirping, the weather is changing and nature is starting out new and refreshed after a long winter. That's why we think that spring is the best time to take on a home improvement project. Even better, the Spring Home Improvement Show is coming to MetraPark March 2nd-4th, 2018! That means you can check out all the 650 exhibits with great ideas for your home! Are you planning to attend?
If you're not sure the best place to start when it comes to a home renovation, it's good to see what projects provide the most value to your home. According to Remodeling magazine's latest Cost vs. Value Report, these are the 5 best projects for your home in 2018:
Garage Door Replacement
Manufactured Stone Veneer
Deck Addition (wood)
Minor Kitchen Remodel
Entry Door Replacement (steel)
Each of these projects will recoup 80% or more of their value if you decide to resell your home in the future. So, if you're looking to upgrade, these are some great projects to consider!
Spring is also a great time to make needed repairs to your home. If the heavy snows or harsh summer storms have taken a toll on your home's roof, it may be time for a replacement. Contact a local roofing professional to find out if your roof needs repairs before the busy summer season kicks off! Another area of your home that tends to take a beating is your siding. If you have noticed your siding is looking a little worse for the wear, have a professional inspect it out and check out the great siding options on display at the Home Improvement Show! Some other great spring projects include cleaning your windows and checking them for damage. Most importantly check out the sills and trim for water damage. If you noticed that your gutters were clogged or leaky this winter, spring is a great time to clean them or have them repaired. Finally, if those cold days were just a little too chilly, you can check with a local professional and consider adding some insulation to your attic. Insulation helps keep your home cool all summer and warm all winter!
If home remodels or maintenance aren't on your list, you can try landscaping! In many cases, upgrading the curb appeal of your home can have a big impact on the future value of your home. Plus, it is a great way to get outside and enjoy the great spring weather! If you need a little inspiration you can try out some of these projects:
Update or upgrade your fence
Build a fire pit
Add a deck or patio
Add lighting to enjoy those cool summer evenings
Valley Federal Credit Union will be at this year's Spring Home Improvement Show and we want to see you there! Be sure to ask us about our current HELOC special. You'll even have an opportunity to apply right at our booth (#137)! A HELOC loan can be used to finance a wide variety of needs including home repairs, landscaping and maybe even a pool! So, when March 2nd arrives, let's all go… say hi to Valley at this year's Home Improvement Show!
View all posts